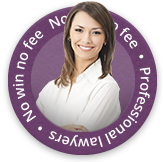 If you are injured in an accident, your injury is likely to have a significant effect on your life. Not only will you have to deal with the pain, suffering and physical impact of the injury itself, but often an injury can bring with it a great deal of financial worry, particularly if you find yourself unable to work.
If you have become injured as a result of somebody else's actions or negligence, you are legally entitled to make a claim for compensation.
Making a personal injury claim can help to alleviate the financial burden associated with your injury. In many claims, the majority of the compensation awarded is related to the losses that occur from an injury or accident rather than the injury itself.
These losses might include:
loss of earnings,
travel expenses,
prescription costs or medical bills and
the cost of replacing any damaged property (e.g. a broken bike in a cycling accident claim)
How to claim for loss of earnings
Following an injury, you may have to take time off work to recover. You might find yourself unable to do the same job you used to do. If you are off work for a long period of time, this could cause strain on your family's finances.
When we speak to our clients, one of the main concerns many of them have is whether they will be able to claim back the earnings they have missed out on because of their injury. The answer to this question is yes.
Calculating loss of earnings
When calculating the value of your claim, your solicitor will factor any earnings you have missed out on while you have been injured, in what is known as the 'special damages' part of your claim.
To claim for loss of earnings, you will need to provide evidence of your salary, in the form of payslips. To claim for lost overtime, you will have to prove that you regularly worked extra hours before your injury. You'll also need to supply evidence to suggest that if your injury had not prevented you from working, you would have continued working overtime.
Your solicitor will obtain a report from a medical expert to confirm that your injuries are severe enough to warrant time off work. This report will help support your loss of earnings claim.
Claiming for loss of earnings if you are self-employed
If you are self-employed, it can be a little trickier to claim back loss of earnings. This is because contractors or freelancers who have variable hours and incomes cannot rely on monthly payslips to support a loss of earnings claim. If you are self-employed, you should keep a note of how often you worked before you were injured and a record of precisely which days you were unable to work.  You should also detail any work obligations you had planned before your injury but were unable to fulfil.
Future loss of earnings
Usually, if you are injured you will be able to return to work after a matter of weeks. However, if you are more seriously injured, you may not be able to work again for months or even years.
Your injury might prevent you from doing the same job you were doing before your injury and this could have an impact on your earnings capacity. In the most serious of cases, you might not be able to return to work at all.
If your injury has affected your ability to work in the future, you will also be able to claim for future loss of earnings. As a starting point, your solicitor will seek evidence from a medical expert who will put together a report on your injury. In this report, they'll give a prognosis of your injury and say when (or if) they think you'll be able to return to work.
Making an effective loss of earnings claim
There are a number of steps you can take to support your  claim:
Keep hold of any payslips you receive during your time off
Keep copies of any sick notes from your GP
Find payslips for the 3 months prior to your accident or injury to illustrate your earnings pre-injury.
Keep an accurate record of your absence from work. If you have attempted to return to work but have been unsuccessful, make a note of when this was.
Make a note of any pre-booked holidays you were unable to take as a result of your injury
If you often worked overtime before your accident, you might be able to claim for this. Note down how much overtime you did pre-accident and how much, realistically, you would have done if you hadn't been injured.
During periods of prolonged absence at work, may have missed out on a promotion or pay increase. If you think this might have been the case, make sure you tell your solicitor. They may be able to advise you on how you could gather evidence to prove it.
If you have had to change jobs or adjust your duties at work, this might have negatively impacted your income. You should highlight this to your solicitor so that they can factor this into your claim.
Making a claim for loss of earnings with First Personal Injury
If you have become injured through no fault of your own, First Personal Injury can help you. Our lawyers can help alleviate the financial strain associated with your injury, by helping you claim for loss of earnings. Our team work across England and Wales helping families and individuals following accidents and medical negligence.
Call us today on 0800 808 9740 or get in touch with us online to request a callback from one of our specialists.