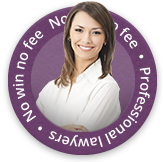 If you have been injured in an
accident in the workplace
which has caused you personal injury, or if you have contracted an industrial illness due to the work you do, you may be eligible to make a claim for personal injury.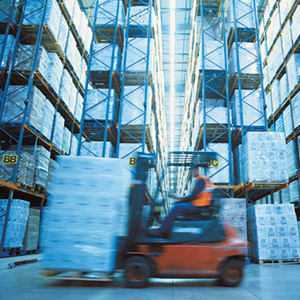 Employer's legal responsibility
All employers have legal responsibilities towards their staff. If it can be proven that a duty was breached by your employer causing you injury you may be successful in a claim for compensation. It is, therefore, important to prove that your employer was at fault for your injuries.
An employer's legal responsibility is to provide employees with a safe and secure workplace. This includes providing adequate training equipment and materials, providing competent co-workers, providing a safe system of work and proper training and supervision. Accidents in the workplace can be caused by the following:
Unsafe premises
One of the key aspects of your employer's responsibility is to ensure the premises where you work are safe. This means that if you have suffered an accident at work due to a slip on a wet floor, trip on a raised floor tile, or a fall down some steps that are damaged, it's likely you'll be able to make a work accident claim against your employer.
An unsafe system of work or lack of proper training
You should be able to carry out your day to day duties in a safe way. If you can't and this causes you injury, you should be able to make a claim. For example, if your work involves a lot of heavy lifting you should have been fully trained by your employer in the correct way to lift in a way which minimises the risk of suffering an injury. If this kind of training has not been provided and this causes you to suffer an injury whilst lifting at work you could be able to make a compensation claim for personal injury.
Unsuitable or faulty equipment
If you use equipment during your day-to-day working life, it is the responsibility of your employer to ensure that it is working properly and is not faulty. If you suffer an accident caused by your employer's failure to do this, it could form the basis of a compensation claim on the basis of their negligence. Even if the equipment has been supplied by a third party, it is still up to your employer to make sure it is working properly. In addition, they should also ensure that you have the right equipment to carry out the work that you are required to do and not unsuitable alternatives.
Incompetent staff
Your employer must make sure they employ people who are competent enough to do the job and are not a danger to other members of staff. This means that even if your accident was caused by one of your colleagues you may still be able to make a claim against your employer.
Time limits
A compensation claim for a work accident must be made within three years of the date of accident for those over 18. If you suffered the injury before you were 18, the three-year period would not begin until you turn 18 and would, therefore, expire on your 21st birthday.
Have You Had An Accident At Work?
If you have suffered as a result of an accident or injury in the workplace, we may be able to help you to make a claim for compensation.
Contact our team of personal injury lawyers on the telephone number above or complete our initial online injury claim form and one of our staff will come back to you directly, in confidence, to discuss your prospective case in more detail