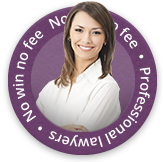 Considering Making A Compensation Claim? Our Team Of Injury Lawyers Can Help
Making a claim for compensation is, more often than not, a simple procedure. If you have a competent and professional personal injury lawyer representing you then the process should be straightforward.
Some people put off claiming because they believe it to be a confrontational and distressing prospect requiring an appearance in court. Most personal injury claims cases do not end up in court and solicitors are trained to alleviate any stress that comes with a case by dealing with matters for you.
If you would like more information on making a claim for compensation then please get in touch with First Personal Injury lawyers on 0800 808 9740.
Can You Claim?

I've never been in an accident before. I was hesitant about making a claim but First Personal Injury sorted it all out and explained everything.
Mr Harris from Cornwall
See more testimonials
You have 3 years from the date you had your accident or contracted your illness for making a compensation claim, so it is worthwhile arranging a discussion with an accident injury lawyer as soon as you can.
---
Types Of Claims Made
There are many injuries and accidents that can lead to making a claim including:
Medical negligence cases e.g. misdiagnosis claims
Car accident or road traffic accidents
Slipping and tripping accidents in public places
Accidents in the workplace e.g. falling from a height
Industrial diseases e.g. asbestosis
---
Can Anyone Make A Claim For Compensation?
If you have been hurt in an accident in any way, either physically or psychologically then you can make a claim if it can be proven that the accident was the fault of a negligent party.
The person who is negligent is someone who should have been acting in accordance with a duty of care they had but failed to do so, causing your injury.
---
How Long Does Making A Claim For Compensation Take?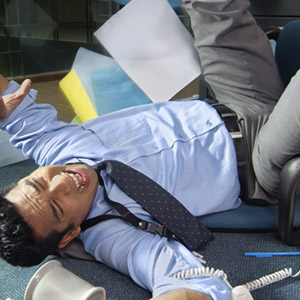 Beginning a compensation claim starts with a meeting or phone call with your personal injury lawyer. He/she will require the details of your case to assess its validity, how long it is likely to take and how much compensation you are likely to receive.
In some cases, e.g. medical negligence cases involving complex illnesses, claims may take longer, sometimes lasting over a year. If the blameworthy party is disputing your accident claim this can also make compensation claims take longer. However, these cases are not usual and most accident claims are settled within a matter of months.
If you would like more information on making an accident or injury claim then please get in touch with First Personal Injury lawyers on 0800 808 9740.
Alternatively, you can start the process with our claim online form and one of our team will be in touch.