The Personal Injury Claims Process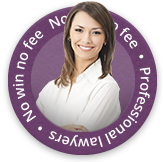 So what exactly is the personal injury claims process if you begin a compensation case? This is a question we hear frequently at First Personal Injury. Below we have outlined the main steps involved in making a claim.
Some cases can deviate from the norm if there are legal or medical complexities involved but generally speaking, the personal injury claims process is straightforward.
Step By Step Personal Injury Claims Process
Report your accident to the relevant authority as soon as you can. This could be your employer, the local council or a medical authority depending on the nature of your injury.
Seek legal advice straight away. There is normally 3 years from the date of your injury in which you can start the claims process. Also, it is more likely that the event will be fresh in your mind, helping you remember important facts which will support your case
There are different fee structures personal injury lawyers can use including no win no fee. Find out which type of fee arrangement suits you best
It has to be demonstrable that third party blame was present. If it cannot be proven then you will not have a case
A personal injury lawyer will give you help and advice in gathering information to help make your claim a success. For example, photos of the accident scene; doctor's notes and medical records; witness statements
Your solicitor will write a letter to the defendant, detailing your injury and your claim along with any supporting evidence
A reply from the other party must be received within a certain time period, under 3 months and the letter must state whether or not liability is accepted
How much compensation you can expect will be discussed with you and your solicitor and you will need to discuss what you are willing to accept. He/she will advise you of what is reasonable, based on previous cases. In some instances, you can make 'an offer to settle' if your solicitor advises so.
The defendant may accept your offer and the case will not go to court, usually, cases do not have to go to court
If you cannot agree on a settlement then you may be advised to take the case to court
If so, you will wait to receive a court date for your hearing and your solicitor will take care of all the details in preparation
---
How Can I Help With The Accident And Injury Claims Process?
At First Personal Injury we take care of all the details of the personal injury claims process for you and we understand there can be some reticence before making an injury or accident claim.  Our team of injury lawyers can advise you about claiming compensation and take details regarding your circumstances.  Contact us today on 0800 808 9740 or complete our form to start a claim online.
Personal Injury Claims with First Personal Injury
First Personal Injury has built up a reputation across the United Kingdom for their approach to accident and personal injury claims. Working with members of the public who have had personal injuries, we continually exceed our clients' expectations.
Contact First Personal Injury's accident claims solicitors free today by calling 0800 808 9740 or by completing our online enquiry form.
---
Contact or call us for free on 0800 808 9740 and speak with our team of injury lawyers.

We'll talk through the details of your claim over the phone, and then advise further!

If we think you've got a valid claim, we'll take care of everything else – quick & easy!

Start your claim
It only takes 5 minutes of your time to get started!