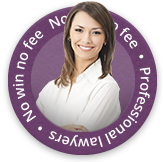 There has been a significant rise in weather-related accident claims following the poor weather conditions during the last few years.
The weather has had an impact on all walks of life leading to a diversity of personal injury claims.
Insurance Companies report a Surge in Claims
Some of the top insurance companies have reportedly paid out over £650 million in weather-related accident claims comprising of damaged houses, cars and businesses. Personal injury claims also make up a considerable portion of the figures.
Weather-related Accident Claims Types

I have today received the cheque for £11,500 for which together with the other monies obtained by you on my behalf I shall be eternally grateful. Please accept my sincere thanks for all you have achieved for me in what has been a very trying time. You have taken a lot of the stress out of what has been very stressful for me by your very professional approach. Best regards to you for the future and our heartfelt thanks.
Anonymous from
See more testimonials
Unfortunately, there are a number of different types of accidents which can occur as a result of extremities in weather, some of which are below. Of course, the list is not comprehensive and there may be other types of injuries you have experienced which you may want to discuss with our team of specialist personal injury solicitors:
Accidents in the snow
Slipped outside on an icy supermarket entrance
Fallen in the street on snow or ice
Been injured as a result of flooding
Had an accident in a car skidding on an icy road
One of the main types of accidents highlighted were car accidents caused as a result of a number of problems caused or exacerbated by the weather:
Motorists driving on icy roads
Inadequate gritting of roads by the council
Potholes that are sufficiently managed in time by the council
The report concluded that most of the accidents were preventable if some attention to problems had been acknowledged and addressed beforehand.
---
Accidents In The Snow
During the winter months, the snow can cause serious disruption and injury to many individuals.  While it is difficult to fully anticipate the snow, many members of society are injured due to others' unawareness of the potential hazards of accidents in the snow.
Have you been injured from icy or snow covered company pathways or vehicle entrances?  Have you received any injuries from other motorists' careless driving in the snow? Have you suffered harm as a result of someone else's negligence to properly remove the dangers of snow and ice?  You would be surprised how many people suffer from accidents in the snow.
Regardless of the situation, if you have been involved in a major or minor accident you could claim accident compensation.  Ensure that others don't suffer your same misfortune and claim today. Read our helpful notes on what to do at the scene of a car crash
Had a crash, slip or fall in the snow? Here's how we can help you

I thank you for all your help. We really fell on our feet finding your firm and rest assured I will be fully recommending you to all my friends.
Anonymous from Manchester
See more testimonials
Our aim is to remove as much stress as possible whilst providing you with clear information on your claim. With our dedicated and qualified team of accident and injury claims specialists, we'll ensure that you're always up to date with what's happening while we continually strive to get you the 100% compensation you deserve.  Why not call us today to find out exactly how we can help you?
---
Have you been injured from an accident on the ice? We're here for you
Having an accident in the snow can be a stressful and confusing time.  Many individuals feel that they shouldn't claim or that their claim is not serious enough for consideration.  With over 20 years of experience in accident claims, we feel that we have the necessary knowledge and expertise to help you through this difficult time.
With our full in-house team, we'll ensure that your claim is our priority and we'll take care of every detail of your snow-related accident. Furthermore, you won't have to pay a penny for these services as we'll reclaim the costs from the faulty party.
---
Start Your Weather-related Accident Claim with First Personal Injury Lawyers

Very helpful, pleasant and highly recommendable. No improvement needed.
Brenda from Oldham
See more testimonials
Weather-related accident claims cover a broad spectrum of personal injuries. Our helpful and friendly team will be able to guide you through the personal injury claims process confidently and easily.
If you feel you have a valid weather-related claim then please contact our team as soon as you can. Strict time limits do apply to personal injury cases. Call us today on 0800 80 9740.
You could be entitled to an accident claim
You may be entitled to compensation for a range of compensation claims under accident claims. Our expert accident and injury solicitors will help assess your potential injury claim going forwards and provide you with proficient advice.
Have you had an accident? You could be entitled to compensation
If you've had an accident that wasn't your fault, you could be entitled to compensation. Our expert solicitors are waiting to hear from you to assess the validity of your claim.
Contact First Personal Injury to discuss your potential accident claim today on 0800 808 9740 or, alternatively, fill out our online form.
---