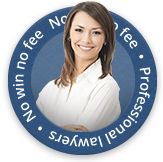 Defective Products and Product Liability Claims
Under the Consumer Act of 1987, you are allowed to make a product liability claim against the manufacturer of a faulty product that can be shown to have caused you personal injury. This covers a wide range of defective products; from cars to hip replacement joints and from toys to cosmetics.
This Act was made to give consumers option to gain justice against manufacturers who were producing dangerous goods. It has been successful in this, with thousands of people in the UK having made successful product liability claims in the years since the Consumer Act was introduced.
Defective Product Compensation Claims Types
There are are a range of instances which can lead to defective product compensation claims types which First Personal Injury may be able to help with, some of which are listed below:
Accidents and injuries from faulty equipment
Appliances which are faulty and lead to injuries from shocks and burns, or even electrocution
Burns from sunbeds
Unsafe medical products leading to injuries and medical complications
Faulty products used by hairdressers leading to damage to your hair or skin
Compensation for misleading product labels in shops or supermarkets
Defective equipment in the workplace, whether a factory, construction site or office, leading to accidents and injuries
Defects in cars and even bicycles
---
The four main types of product liability claims
The four main ways in which a manufacturer can be found to be at fault in a product liability claim are:
Manufacturing
If contamination has occurred in a factory or a batch of products has been damaged during the manufacturing process and the quality control procedure has not identified this and you have suffered injury as a result, the manufacturer is likely to be liable.
Design
If a product is poorly designed, such as a toy that has very sharp edges or a kettle that allows steam to escape around the handle, and you have sustained an injury as a result, you can make a product liability claim against the manufacturer.
Warnings
If a manufacturer fails to exhibit sufficient warnings on a product that is inherently dangerous, such as an electrical appliance, or a salesman has downplayed the warnings on such an item, then the company may well be found to be liable if you are injured as a result.
Failure to recall/announce warnings
If a manufacturer discovers a problem with a product that could cause personal injury and fails to announce warnings about the product and injury occurs as a result, a product liability claim could well be successful, if you are injured by the product.

I've never been in an accident before. I was hesitant about making a claim but First Personal Injury sorted it all out and explained everything.
Mr Harris from Cornwall
See more testimonials
Manufacturers are responsible for products sold to consumers and the safety of their customers is paramount. You should seek advice if a defective product has caused you personal injury as you may be entitled to claim compensation.
The Consumer Protection Act 1987 makes manufacturers or importers of products into the EU strictly liable for personal injury caused as a consequence of any product defect.
The range of products covered by this legislation is too vast to list on this page. Our first personal injury lawyers will be able to discuss your claim and give you advice on the prospects of success and the extent of any compensation.
Contact our team of personal injury lawyers if you feel that you have possible cause to make a claim for compensation following an accident or injury caused by defective products.
---