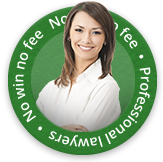 If you have been attacked or bitten by a dog, you may have a valid dog bite compensation claim.
Dog bites have been on the increase in the UK in recent years. Consequently, the government have introduced new laws to make sure owners take a greater responsibility for their dogs and pets. Dog bites account for the majority of bite claims. Many different breeds of dogs commonly bite, including border collies, rottweilers and pit bull terriers.
Dog Bite Injuries
Dog bite injuries can vary and many can leave victims needing emergency medical treatment. The effects of are often devastating for victims. They might have to stay in hospital for a long period of time and/or endure extensive injuries such as psychological damage and physical impairment.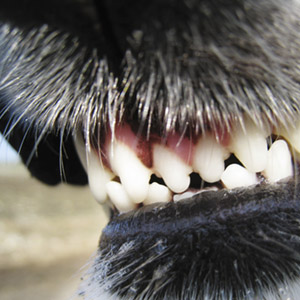 If you have witnessed a dog attack, you should call an ambulance as soon as you can. Secondly, if possible, you should use first aid to treat and clean the wound to avoid infection. A wound that becomes infected could become more painful and you may need antibiotics. In rare cases, a dog bite wound can lead to blood poisoning and other serious conditions.
Postmen and women, couriers and young children are the those most at risk of a dog attack. If you or a loved one has experienced a dog bite in the last three years, you could be able to claim personal injury compensation.
---
Can I Avoid A Dog Attack?

I've never been in an accident before. I was hesitant about making a claim. First Personal Injury sorted it all out and explained everything.
Harry from Bournemouth
See more testimonials
Sometimes it's impossible to avoid a bite from a dog. However, there are steps you can take to decrease your chances of happening. Never put your face up to a dog's face; if a dog looks uncertain of you, you should avoid getting physically close to it; don't leave children or babies on their own near dogs no matter what kind of history a dog may have.
---
Claiming For Dog Bite Compensation With First Personal Injury
Sometimes dog bite victims might have to take periods of time off work or pay for medical expenses. Consequently, they might be left out of pocket.
A personal injury claim will take into consideration any loss of earnings and out-of-pocket expenses you have had as well as the level of pain and suffering you have experienced.
First Personal Injury is a dedicated team of personal injury lawyers who help clients pursue dog bite compensation claims. If you would like more information or would like to begin your claim, please get in touch. Call our team on 0800 808 9740 or complete one of our online claim forms.
Have you had an accident? You could be entitled to compensation
If you've had an accident that wasn't your fault, you could be entitled to compensation. Our expert solicitors are waiting to hear from you to assess the validity of your claim.
Contact First Personal Injury to discuss your potential accident claim today on 0800 808 9740 or, alternatively, fill out our online form.
---