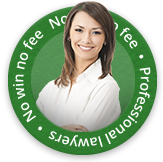 Acoustic shock is caused by a high pitch or sudden burst of sound broadcast directly into a person's eardrum. It is uncomfortable to listen to and it can mean long-term effects and hearing damage for sufferers. Acoustic shock is often experienced in the workplace. Because of this, acoustic shock claims are usually categorised as industrial workplace injuries.
Acoustic shock in call centres
Acoustic shock is most common in a call centre environment where staff are required to wear headsets for a prolonged period of time to speak to people on the phone.
However, it's not just call centre staff who can be affected. Those who work in factories, in the music business (e.g. technical staff working at concert venues) or in the armed forces are also susceptible to acoustic shock.
Damage Caused By Acoustic Shock
Damage made by acoustic shock varies from person to person. Below are some of the common effects and symptoms of acoustic shock:
Psychological damage
Difficulty in concentrating
Partial or complete hearing loss
Tinnitus
Sound sensitivity
Pain and headaches
Fatigue and sickness

I found your services to be excellent and my solicitor kept me well informed on everything. I found her to be polite, friendly and very professional.
Tina from Merseyside
See more testimonials
What Should My Employer Do To Prevent Acoustic Shock?
Your employer should be undertaking various health and safety measures in order to protect its employees from a number of different health and safety hazards in the workplace. One of those measures will be minimising the risk of acoustic shock and employers who require employees to use headsets should be paying particular attention to the effects of this potential injury.
The Health and Safety At Work Act 1974 and the Noise at Work Regulations 2005 are two of the regulations that employers must abide by in relation to acoustic shock.
If they do not comply with the stipulations laid down by the Health and Safety Executive then they are acting negligently and there could be a potential claim against them if you can prove that your injury was their fault.
Making A Personal Injury Compensation Claim With Us
Acoustic shock claims can be the result of months or even years of pain and discomfort and we recommend that you don't delay in making your claim as there are just 3 years from the date of knowledge of your injury in which you can pursue a personal injury compensation case.
If you have been rendered unable to work or enjoy life as you did prior to your injury then it is possible you can make a compensation claim and be reimbursed for financial losses, losses of amenity and/or medical expenses.
First Personal Injury solicitors have knowledge and experience in dealing with industrial illnesses and diseases and accidents and injuries at work and will be able to help you with your acoustic shock claim. Please call our team today on 0800 808 9740 for more information and advice.