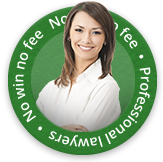 Chronic Obstructive Pulmonary Disease (COPD) claims are often triggered when a worker has been exposed to harmful dust and chemicals in their workplace environment. COPD is an often irreversible and debilitating condition which has been reported as one of the fourth leading causes of death worldwide.
What Is COPD?
COPD is a type of obstructive lung disease and can sometimes be referred to as Chronic Obstructive Lung Disease (COLD). It is typified by shortness of breath that is caused by smoking tobacco or being exposed, over a long period of time, to harmful dust at work.
Exposure to some dust can cause small airways in the lungs to narrow and there is sometimes a breakdown of lung tissue as well (emphysema). In addition to shortness of breath, patients with COPD have a high level of sputum production and coughing. If you have chronic bronchitis then it is likely you also have COPD.
There is no known cure for the condition but it is preventable by either stopping smoking and/or removing yourself from harmful environments.
Am I At Risk Of COPD?
Some workers are more in danger of suffering from COPD than others. If you work in the field of welding, agriculture, coal mining, textiles, quarrying and pottery then your risks are greater than others.
The types of dust and substances which can cause COPD are:
Calcium dust fume
Silica dust
Grain and flour dust
Coal dust
Welding fumes
Is My Employer Responsible For My COPD?
In some cases, a diagnosis of COPD in a worker can be the fault of an employer. If there has been no safety equipment provided e.g. personal dust monitors or dust control equipment and/or there has been a lack of training or risk assessments undertaken, then your employer could have acted negligently and you could make a COPD claim against them.
COPD Claims With First Personal Injury
First Personal Injury lawyers are experts in helping clients with industrial illness claims and we work hard to get the maximum amount of compensation you are entitled to.
If you believe you have a COPD claim then please get in touch with our no win no fee solicitors today on 0800 808 9740 or complete one of our online claim forms and a member of our team will get back to you.
Personal Injury Claims with First Personal Injury
First Personal Injury has built up a reputation across the United Kingdom for their approach to accident and personal injury claims. Working with members of the public who have had personal injuries, we continually exceed our clients' expectations.
Contact First Personal Injury's accident claims solicitors free today by calling 0800 808 9740 or by completing our online enquiry form.