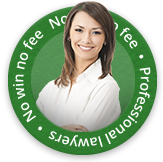 Coke workers claims arise when there has been a disease contracted by someone who works within the coke-making industry.
Coke plant workers are exposed to toxic fumes and dust which may cause lung cancer or other chest diseases and in general, these type of workers are more at risk of all kinds of respiratory illnesses and diseases.
During the production of coke, the material is baked at very high temperatures which produces toxic and dangerous chemicals and dust. Oil and tar are other dangerous by-products that can cause damage.
What Are The Illnesses Related to Coke Production?

Communication was open and I knew what was happening every step of the way.
Christine from Manchester
See more testimonials
Emphysema
Bronchitis
Chronic Obstructive Diseases
Lung cancer
Chronic bronchitis
Employers Have A Duty To Protect You
Under Health and Safety law, an employer has a duty of care to protect all of its employees from hazards presented in the workplace. The Control of Substances Hazardous to Health is part of the law and is specifically designed to protect workers who are exposed to harmful chemicals in their working environment.
If an employer has failed to comply with the law and this negligence can be demonstrated then it's possible your case will be successful.
Respiratory illnesses can be extremely debilitating for individuals and their families. An illness of this kind can seriously impinge on someone's ability to enjoy even the very simple things in life. You may have been unable to carry on with your job and earn money or you may have had to pay for medical expenses. Coke workers claims allow you the ability to be compensated for these kinds of losses.
How Do I Qualify For A Coke Workers Claim?
If you have a diagnosis of a respiratory illness or condition like the above then it is possible you can make a claim for personal injury compensation.
First Personal Injury solicitors have experience in working with industrial disease victims. We can help with coke workers claims and we can also point you in the right direction for help with Industrial Injuries Disablement Benefit advice. Please call our team today on 0800 808 9740.
Personal Injury Claims with First Personal Injury
First Personal Injury has built up a reputation across the United Kingdom for their approach to accident and personal injury claims. Working with members of the public who have had personal injuries, we continually exceed our clients' expectations.
Contact First Personal Injury's accident claims solicitors free today by calling 0800 808 9740 or by completing our online enquiry form.