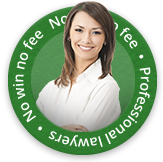 Non-Malignant Pleural disease affects the lining of the lungs. Unlike asbestosis, it is non-cancerous, benign and is often triggered by asbestos exposure.
There are many cases of non-malignant pleural disease occurring each year and a large majority of them concern people who have been exposed to asbestos at some point in their working lives.
What Are The Effects Of Non-Malignant Pleural Disease?
There are a few different ways in which you can be affected by the disease. Pleural plaques are areas of thickening on the lungs; there are usually no symptoms and are often found on chest X-rays when looking for evidence of other problems.
Diffuse pleural thickening is not restricted in an area as much as pleural plaques and it can grow over the entire lung. Reduced lung capacity can result in breathlessness and chest pains in some patients.
Asbestos In The Workplace
Many different types of workers can be affected by asbestos exposure. Shipyard workers, plumbers, caretakers, those who work in carpentry and/or demolition or construction.
Other asbestos-related illnesses include mesothelioma and asbestosis, both of which can be extremely debilitating and result in former workers having to give up their jobs and be cared for.
Your employer has a duty to protect you from all hazardous substances in the workplace including asbestos. If it can be proven that the company you worked for did not carry out necessary and legal health and safety measures then you may be able to make a workplace injury claim.
Making A Claim For Malignant Pleural Disease
If you have suffered from non-malignant pleural disease then you could be entitled to personal injury compensation if the reason you acquired the illness was not your fault.
In many cases of asbestos-related illnesses, it can be that you were exposed to the material many years ago. This does not mean your claim is not valid, however, it is worth seeking the help of an experienced personal injury lawyer to assist you in receiving the compensation you deserve.
First Personal Injury Lawyers is a team of professional no win no fee solicitors, equipped with the knowledge to assist you in making a successful claim. If you would like more details on how we can help you then please get in touch with our team today on 0800 808 9740 or complete our online claim form.
Personal Injury Claims with First Personal Injury
First Personal Injury has built up a reputation across the United Kingdom for their approach to accident and personal injury claims. Working with members of the public who have had personal injuries, we continually exceed our clients' expectations.
Contact First Personal Injury's accident claims solicitors free today by calling 0800 808 9740 or by completing our online enquiry form.