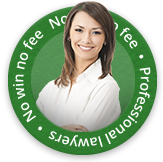 Asthma can be a very serious health condition and can significantly impair your ability to work and enjoy your life. In some cases, it can be caused by coming into contact with certain gases, fumes and vapours in the workplace. In these circumstances, it is referred to as occupational asthma and it is the main cause of occupational lung disease.
If you believe you have been affected by occupational asthma, you might be entitled to compensation. The occupational illness solicitors at First Personal Injury are on-hand to help you with your claim. Call us today on 0800 808 9740 or get in touch online by completing the form on the right.
Causes of occupational asthma
Those most at risk of occupational asthma are the people are:
farmers or those who work in agriculture
cleaners
electricians
hairdressers
those who work in the food processing industry
In addition, those who come into contact with flour, grain, wood dust, latex or animals will also have a heightened chance of contracting the disease.
Effects
If fumes from the above substances get into the lungs it can cause airflow limitation and airway hyper-responsiveness and RADS (Reactive Airways Dysfunction). This results in shortness of breath and coughing. In some cases, you can experience rhinitis and even suffer from mental health problems, particularly if your condition is severe.
What Should My Employer Do To Prevent Occupational Asthma?
Your employer has a duty of care to all of its employees and must comply with rules set down by the Health and Safety Executive. The Control of Substances Hazardous to Health Regulations form part of those rules. These Regulations are specific to preventing diseases and illnesses caused by dangerous materials in the workplace. Your employer must adopt the required protocol for ensuring risks are minimised and/or prevented where possible.
Failure to adhere to health and safety law means your employer could be liable to pay compensation if you have suffered occupational asthma as a result of their negligence.
Statistics show that almost half of asthma sufferers have to change their job or have a significant time off work due to their illness. If you have had to take time away from your job, you will be entitled to claim for loss of earnings you have experienced. You will also be able to claim compensation for expenses paid out and the pain and suffering you have gone through.
How Much Compensation Can I Expect For My Occupational Asthma Claim?
The guidelines below provide an idea of the amount of compensation you can expect from your claim for asthma. It is important to note that these figures relate to the compensation for your illness only and does not take into account loss of earnings or other losses you might have experienced.
| | |
| --- | --- |
| Level of asthma | Potential compensation |
| Mild asthma, bronchitis and/or chest problems because of exposure to harmful substances | Up to £4,110 |
| 'Relatively mild' asthma-life symptoms | £8,480 – £15,300 |
| Moderate asthma, bronchitis or wheezing that has an impact on your day-to-day life and recovery within a few years | £15,300 – £20,950 |
| Chronic asthma and severe breathing difficulties | £20,950 – £34,280 |
| Permanent and disabling asthma resulting in consistent coughing, sleep disturbances and restriction on physical activities and the ability to work. | £34,330 – £52,390 |
Making a Claim for Occupational Asthma Compensation
If you believe your employer has not protected you from the risks associated with occupational asthma, you may be able to make a claim.
At First Personal Injury we are able to provide you with a dedicated specialist who will look after your case and handle the details with care and attention. We understand the circumstances surrounding workplace illnesses can be sensitive and will do everything in our power to get you the compensation you deserve. Please call our team of personal injury solicitors on 0800 808 9740 to find out if you could claim.
Have you had an accident? You may be able to claim
If you've had an accident that wasn't your fault, you could be entitled to compensation. Our expert solicitors are waiting to hear from you to assess the validity of your claim.
Contact First Personal Injury to discuss your potential accident claim today on 0800 808 9740 or, alternatively, fill out our online form.