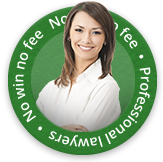 Occupational cancer is a term used to cover a number of different kinds of cancers which have been caused by factors in the workplace.
Sometimes, the effects of different work-related cancers are milder than others but in many cases, cancer is extremely debilitating and affects the lives of not only an employee but also his/her family and loved ones.
You can begin an occupational cancer claim if it can be proven that you have been exposed to a carcinogenic substance through the negligence of your employer.

Types Of Occupational Cancers
There are many different kinds of occupational cancers, below are some of the most common kinds:
Lung cancer can be caused by a diverse number of issues outside the workplace, like smoking and/or leading an unhealthy lifestyle. However, there are causes within some workplaces too; mining, metalworking, glass manufacturing, sandblasting and those people working with asbestos are more likely to be exposed to risks than others. Painters, chemists or printers can also be at risk of work-related lung cancer.
Skin cancer is not only caused by exposure to UV rays from the sun but also by elements in some workplaces. If you work or have worked with coal, coke, soot or arsenic then you may have been at risk of occupational skin cancer.
Bladder cancer can be caused by contact with carcinogenic substances including diesel fumes. People who work or have worked in the iron, steel, plastics or rubber industries may have been exposed to hazardous substances that could potentially cause cancer.
Nearly all mesothelioma claims arise from a cause which is work-related. This form of terminal cancer is usually caused by asbestos exposure in the workplace. It is a debilitating illness which usually results in a short life expectancy following a diagnosis. It is often the case that it has been contracted decades before it has been formally diagnosed.
Nasal cancer can be caused if you are exposed to dust or certain solvents in the workplace. The woodwork industry is an industry where there is a heightened risk of both nasal cancers and lung cancer.
Oesophageal cancer is a type of occupational cancer which is becoming more predominant. It can be caused by carcinogenic substances that can be found in the printing, gas, electricity and gas industries.
Claiming Compensation For Occupational Cancer
If you believe that you have an occupational cancer claim then it is advisable to get in touch with an industry injury lawyer as soon as you can.
First Personal Injury Lawyers is a team of no win no fee solicitors who are experienced in all kinds of different occupational cancer claims. We understand the difficult circumstances that can come with making a workplace claim while also managing a cancer diagnosis. Our team will guide you through the legal process as quickly and simply as possible while also getting you the result you deserve.
Please get in touch with us on 0800 808 9740 for more details on how we can help you with your claim.
Have you had an accident? You could be entitled to compensation
If you've had an accident that wasn't your fault, you could be entitled to compensation. Our expert solicitors are waiting to hear from you to assess the validity of your claim.
Contact First Personal Injury to discuss your potential accident claim today on 0800 808 9740 or, alternatively, fill out our online form.