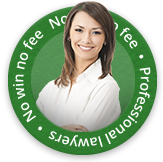 Occupational dermatitis can affect a range of different employees from a variety of different kinds of working environment.
The two forms of occupational dermatitis include allergic dermatitis where an allergy develops in relation to a substance contained within the chemical due to continued exposure. Contact irritant dermatitis is where direct contact causes symptoms by being exposed either once or several times. Both are possible conditions contracted from a workplace setting.
What Are The Causes And Effects Of Occupational Dermatitis?
The causes of occupational dermatitis include being in contact with harmful chemicals like adhesives, flour, certain plants, inks, dyes and bleaches.
The effects of occupational dermatitis include redness of the skin, itching, infected skin, skin growths, swelling and blistering of the skin which may become infected. It can spread to other parts of the body although the condition is not contagious.
What Should My Employer Do To Prevent Occupational Dermatitis?
By taking the correct preventative steps to minimise contact with harmful substances and agents and adopting an appropriate skin safety regime, the risk of occupational dermatitis can be reduced.
Your employer will need to act in accordance with Health and Safety Executive (HSE) regulations which determines the specific legal measures companies must take. One of those measures is the Control of Substances Hazardous to Health (COSHH) which outlines in detail what employers need to do in relation to harmful substances in the workplace.
Control measures must be put in place and it should be considered whether or not all the chemicals are an essential business need. Regular reporting of how the substances are controlled and the promotion of good personal hygiene also form part of the Control of Substances Hazardous to Health regulations 2002.
Employers should minimise all threats of dermatitis at every opportunity. One of the things they must do is encourage employees to tell of symptoms of dermatitis, as eary intervention is vital to ensure that the condition doesn't get worse.
Making A Claim For Compensation
If you have suffered from the effects of occupational dermatitis and you can prove that the condition is the fault of your employer's negligence then it is possible you can make a personal injury claim for compensation.
You have had to have time off work or pay for medical expenses in relation to your condition. If so, then you could be reimbursed for this within your personal injury claim. The amount you receive will also reflect the pain and suffering caused by your occupational dermatitis.
Please contact our team today on 0800 808 9740 and we will advise you further of your occupational dermatitis claim and what your next steps should be.
Other Occupational Illness And Industrial Diseases Compensation Claims Types
Here at First Personal Injury, we deal with a wide range of claims types which have come about as a result of occupational illnesses. Here are just some of them:
Have you had an accident? You could be entitled to compensation
If you've had an accident that wasn't your fault, you could be entitled to compensation. Our expert solicitors are waiting to hear from you to assess the validity of your claim.
Contact First Personal Injury to discuss your potential accident claim today on 0800 808 9740 or, alternatively, fill out our online form.