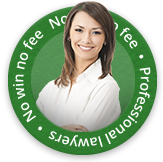 Vibration White Finger (VWF), along with hand-arm vibration (HAV), is an industrial injury affecting people who are exposed to high levels of vibration, regularly and for prolonged periods time, usually by hand-held vibratory tools or equipment like road drills and chainsaws.
In the UK, nearly 800,000 people are estimated to have symptoms of VWF, including 20,000 in an advanced state of disability.
Symptoms of Vibration White Finger
There are a range of symptoms someone suffering from vibration white finger might experience, however a person with vibration white finger will usually find that their fingers will often turn white and go numb.
Sufferers may also experience a number of other symptoms; in these cases, the condition is known as Hand-Arm Vibration Syndrome (HAVS):
a tingling sensation or numbness in their fingertips, either permanently or intermittently.
aches and pains in the arms, hands and fingers are other common symptoms, caused by damage to the muscles, joints or bones.
Vibration white finger often leads to reduced dexterity of the fingers and hand and, in some cases, can prevent you from undertaking your normal day-to-day tasks.
Many people who suffer from VWF find it difficult to work in the same way as they did previously. If you might find themselves taking time out of employment or having to work in a different role or for reduced hours, this might cause financial difficulty for you and your family. Making a compensation claim can help to ease this burden.
The most serious cases of VWF are where the condition is permanent and the victim cannot return to work. In this case, the sufferer is eligible for Industrial Injury Disability Benefit, and as Vibration White Finger is classed as an industrial disease, the sufferer will have a good chance of making a no win, no fee compensation claim.
Factors that Worsen Vibration White Finger
The prime factors that aggravate the disease are poor blood circulation to the body's extremities and reduced temperatures. This means that sufferers are encouraged to keep warm and keep their blood flowing through exercise.
Vibration White Finger (VWF): You Could Make a Claim
Under the Control of Vibration at Work Regulations 2005, employers have a responsibility to protect their employees from vibration white finger injuries. They must take measures to ensure safe working conditions for their employees and reduce the risk of them developing the vibration white finger, by:
providing appropriate training in relation to the operation vibration tools
providing you with the necessary tools to carry out your job
supplying personal protective equipment (PPE) such as anti-vibration gloves
If your employer fails to do this, they have let you down and you are entitled to make a vibration white finger claim. When you make a vibration white finger claim, your employment need not be affected. This is money that is rightfully yours. Make sure you claim it.
(VWF) It's Your Right to Claim
It is estimated that there are over 250,000 vibration white finger sufferers in the UK, very few of which have made a vibration white finger claim or know they were entitled to make a VWF claim. If you have been diagnosed with vibration white finger in the last three years, you can seek help to make a VWF compensation claim.
Compensation amounts for Vibration White Finger
The amount of compensation you receive will depend upon the severity of your symptoms and the effect they have had on your everyday life. The figures below are an estimate of the compensation you might receive.
| | |
| --- | --- |
| Severity of symptoms | Potential compensation |
| Minor VWF symptoms, that have a limited impact on your ability to work and social life | £2,500 – £7,000 |
| Serious symptoms that have a significant effect on your ability to work and social life. | £25,000 – £31,000 |
The figures above are for injury only. If you have had to take time off work because of your injury, this will be taken into account by your solicitor and reflected in your compensation amount. You may also be able to claim for other expenses you have incurred such as travel expenses or prescription costs.
Make a Vibration White Finger Claim with First Personal Injury
The lawyers at First Personal Injury are well versed in dealing with vibration white finger and will pursue your claim from start to finish making sure you win the vibration white finger compensation you're entitled to. If your job has let you down, make sure you make a vibration white finger claim. When it comes to VWF, it's your right.
If you have suffered from either Vibration White Finger as a result of overexposure to vibrating tools, then you could be entitled to claim personal injury compensation. Contact an experienced Personal Injury Lawyer today.
Have you had an accident? You could be entitled to compensation
If you've had an accident that wasn't your fault, you could be entitled to compensation. Our expert solicitors are waiting to hear from you to assess the validity of your claim.
Contact First Personal Injury to discuss your potential accident claim today on 0800 808 9740 or, alternatively, fill out our online form.