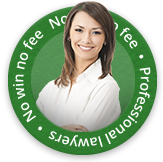 Public events can be anything from a festival to an exhibition and usually involve a gathering of people in a public space. While these events can be enjoyable, accidents at public events can easily arise due to poor crowd management, unsafe equipment and structural issues. If you've been injured at an event in a public place, you could have the right to claim accident compensation.
Slips, Trips And Falls Accidents At Public Events
Due to the varying size and nature of public events, the level of personal risk can vary. Accidents at events such as music festivals are often the source of media attention, but slips, trips and falls can occur in a variety of other public events, including those listed below.
---
Types Of Accidents In Public Places
Accidents at sporting events
Injuries and accidents at marches, processions & demonstrations
Injuries occurring at street parties
Accidents at religious events
Injuries at concerts and music festivals
Accidents in public car parks
Accidents in public parks
Accidents in public buildings, such as town halls, libraries, council buildings
Theme park accidents
Supermarket accidents
---
Safety at Public Events – your rights
It's the responsibility of the event organiser to ensure your safety whilst at a public event – event organisers should be aware of possible risks and take measures to ensure the event is safe for you to attend. If an event organiser has potentially been negligent and put the safety of event attendees at risk, they may be liable in the case of an accident.

I was very happy with the service from First Personal Injury. I have already recommended you to a number of people and will continue to do so in the future.
Jason from Wiltshire
See more testimonials
If you attended an event and were injured, you could have the right to claim compensation for your injuries. Our accident lawyers have the experience and knowledge in these types of accident claims to help you.
---
How to claim slips, trips and falls accident compensation
To find out if you are in a position to claim compensation for your public event related injuries, please speak to our team by calling 0800 808 9740 or completing the online form to request a callback.
Our experienced injury claim solicitors are always happy to help you through the process and will work hard to get you 100% of the compensation you deserve.
Accident Claims with First Personal Injury
If you've had an accident that wasn't your fault, you may be entitled to accident and injury claims compensation. Our expert personal injury lawyers are able to assist with your potential claim and will help you win the compensation you deserve.
Contact First Personal Injury today by calling 0800 808 9740 or by filling out the online enquiry form.
---