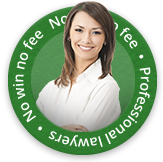 If you are looking to make a claim for compensation for kidney failure or injury, then we may be able to assist.
The lawyers at First Personal Injury are on-hand to discuss your potential claim. Call us on 0800 808 9740 or get in touch online.
Kidney Injury Compensation
There are two main types of injury to the kidneys, known as:
Chronic Kidney Disease
Acute Kidney Injury
Some causes of these injuries include diabetes and dehydration but in some circumstances, they may be due to workplace or medical negligence.
Chronic Kidney Disease Claims
Chronic kidney damage is characterised by abnormal kidney function or structure. It is sometimes the result of prolonged damage over a period of time. Symptoms may not become apparent until later on when the kidney is barely functioning.
Common symptoms:
Weight loss
Swollen ankles
Seeing blood in urine
Breathlessness
For an industrial disease claim to be successful, there must have been exposure to hazardous chemicals which have got into your bloodstream, such as:
Arsenic
Barium
Cadmium
Lead
Manganese
Mercury
Uranium
In the majority of Chronic Kidney Disease claims, the employer is liable when negligence can be proved.
Employers have a duty to protect employees from hazardous substances. They may be negligent if they failed to complete or follow any of the below steps:
Risk assessment to identify hazards and control them
Supply control measures e.g. ventilation, PPE and masks etc.
Maintain equipment and make sure measures are in good working order
Provide training on the risks and procedures to follow
Monitor health
If your employer failed to properly carry out any of the above duties, then they are likely to be negligent if those actions lead to your kidney disease diagnosis.
Acute Kidney Injury Claims
Acute kidney injury is where there is a rapid decline in the function of your kidney due to sudden or recent damage. There may be a minor loss of kidney function or complete failure. This can often occur as a complication from another condition, major blood loss, dehydration, serious injury or medication.
Common symptoms of acute kidney injury include:
Abdominal pains
Nausea
Vomiting
High blood pressure
Swollen ankles, feet and hands
Lack of urine production
Muscle cramps
Tiredness
Insomnia
Acute kidney injury often occurs when people are in hospital and there is a failure to investigate or interpret the data available. Usually, the hospital or an individual is liable for the actions or inactions that occurred. If this is the case, you may be able to make a claim for medical negligence.
Kidney or renal failure is a very scary and painful situation and it can have serious, life-changing implications.
Kidney Compensation Amounts
A typical claim for the loss of or losing the function of both kidneys is up to £100,000 and for one kidney the amount may be up to £25,000.
Claiming Compensation for Kidney Injury or Disease
If you believe that you have a kidney injury claim then it is advisable to get in touch with a personal injury lawyer as soon as you can.
First Personal Injury Lawyers is a team of no win no fee solicitors who are experienced in all kinds of different kidney related claims. We understand the difficult circumstances that can come with making a claim whilst recovering from illness or injury or going through further medical treatment. Our specialist team will guide you through the legal process as quickly and simply as possible while also getting you the result you deserve.
Contact First Personal Injury to discuss your claim today on 0800 808 9740 or, alternatively, fill out our online form.