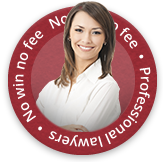 Claiming Compensation Following Heavy Metal Poisoning
If you have become ill through exposure to metals in your working environment then you may have a heavy metal poisoning claim.
Workplaces like factories, warehouses and industrial plants all contain chemicals and, depending on the nature of the product/s being manufactured, some may include heavy metals. Heavy metals in the workplace include substances such as copper, aluminium, mercury, arsenic and lead.
These chemicals can be ingested, inhaled or come into direct contact with the skin. When they do enter the body they can create a toxic build up and cause varying levels of damage.
You may have a valid compensation claim if you can prove that the reason for your heavy metal poisoning was down to the negligence of your employer.
What Are The Symptoms Of Heavy Metal Poisoning?
If you are suffering from heavy metal poisoning then you may be experiencing one or more of the following symptoms:
Breathlessness
Skin itchiness and redness
Muscle twitching
Sleep problems and fatigue
Pains in the joints
Cramping
Stomach problems
In some cases, you may also experience feelings of anxiety and/or depression
It is always advisable to seek medical attention straight away if you feel you have been suffering from any kind of metal poisoning. You should make sure that your doctor knows if you have been exposed to chemicals so they can make a thorough diagnosis.
What Should My Employer Do?

Very helpful, pleasant and highly recommendable. No improvement needed.
Brenda from Oldham
See more testimonials
Your employer should take the necessary health and safety steps in order to ensure your safety while at work. As well as the rudimentary safety measures that should be taken in all working environments, companies who use potentially dangerous chemicals and substances as part of their working practice also need to employ special actions to protect workers.
The Control of Substances Hazardous to Health Regulations form part of the procedures set out by the Health and Safety Executive and all applicable employers must adhere to them.
You should be provided with protective clothing, given necessary breaks and ventilation if you come into contact with substances that could harm you while at work.
The side effects of poisoning can often be serious enough for you to need time off work and in some cases, the aftereffects can be long term.
Making A Heavy Metal Exposure Claim
Making a workplace compensation claim for heavy metal exposure will take into consideration the level of pain and suffering you have experienced and any loss of earnings you may also have had.
First Personal Injury is a firm of no win no fee solicitors who specialise in helping victims of workplace injuries and illnesses. We are experienced in handling occupational poisoning claims and work hard to get you the compensation you deserve. Please get in touch with one of our solicitors today on 0800 808 9740 to find out more about how to begin the claims process.
Have you been in an accident that wasn't your fault?
If you or someone you know has been in an accident that wasn't your fault, you could be entitled to accident claims compensation. Our expert personal injury solicitors are waiting to hear from you to assess your potential accident claim.
Contact First Personal Injury by ringing the number above or by filling out the online compensation form.