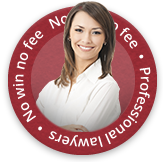 Considering Claiming Compensation For Lead Poisoning?
What Is Lead Poisoning?
Lead poisoning is the exposure and absorption of lead in the body. It is commonly caused by high levels of lead exposure in jobs that manufacture or use lead-based products such as mining, plumbing, construction, plastic manufacturing and painting. Depending on the level of exposure the symptoms and illness can vary from high blood pressure to brain and nervous system damage.
Today, there are still no clear guidelines on lead exposure – if you are in doubt, we would recommend seeking medical advice immediately. Lead poisoning can be carried from work to home and can affect your family. If you, or a family member, suffer from lead poisoning you might have the right to seek compensation for your illness.
Symptoms Of Lead Poisoning
There are many symptoms associated with lead poisoning like memory loss, headaches, tiredness, stomach cramps, kidney problems etc. If these symptoms are being displayed as well as a high level of lead in the bloodstream it is likely that a personal injury claim against an employer may be appropriate. Despite the Control of Lead at Work Regulations, lead poisoning is still a health issue for a number of UK workers who have been exposed to dangerous levels of lead.
Lead Poisoning And Women
In women lead poisoning can cause miscarriage, stillbirths, premature birth and foetal developmental complications.
Lead Poisoning in the Workplace
As previously mentioned, workplace exposure to lead is the most common cause of the illness.
The industries where workers are most at risk are the Battery Industry, the Smelting, Refining, Alloying and Casting industries. Other workers who are at risk include people involved in making badges, jewellery enamelling, glass making, manufacture of pigments and colour, potteries, glazes, shipbuilding, demolition, vehicle and building painters and the scrap industry. In these industries, it is essential that the employer ensures the use of the correct protective and respiratory equipment.
Lead poisoning is commonly diagnosed to those who have worked in the following industries:
Manufacturing
Mining
Plumbing
Mechanics
Construction
Working with lead can be damaging to your health, with exposure causing a variety of minor to serious symptoms such as headaches, tiredness, kidney damage and infertility.
Unacceptable levels in the blood are different depending on your age but if you suspect lead poisoning you should visit your doctor. If dangerously high levels of lead are detected in an employee's bloodstream, his employer should reinforce correct hygiene measure and review his preventative measures. If the blood-lead level reaches suspension levels he must cease all work until the doctor considers it to be safe to return to work.
Safety in the workplace – your rights
Your employer has a responsibility to ensure your working environment is safe, especially when dealing with hazards like lead.
Employers should provide employees with information, instruction, training and adequate protective clothing to minimise the hazards of working with lead. If you didn't receive these basic safety preventions you should claim accident compensation today.
How to claim compensation
If you have lead poisoning as a result of your working environment, you may have the right to claim for your injuries. Please speak to our team by calling 0800 808 9740 or completing the online form to request a callback. Our experienced industrial disease solicitors are always happy to help you through the process and aim to get you the compensation you deserve.
Have you been in an accident that wasn't your fault?
If you or someone you know has been in an accident that wasn't your fault, you could be entitled to accident claims compensation. Our expert personal injury solicitors are waiting to hear from you to assess your potential accident claim.
Contact First Personal Injury by ringing the number above or by filling out the online compensation form.