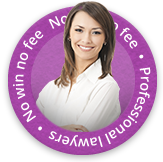 Coming to terms with the death of a relative or loved one is extremely difficult and dealing with what may feel like the additional burden of handling a fatal accident claim can seem overwhelming.
Often, the death of a loved one can leave financial doubt and worry within a family, causing further distress. Pursuing a compensation claim for a fatal accident that was caused by a third party can go some way in alleviating financial uncertainty.
At First Personal Injury we put our clients' needs and interests at the heart of what we do and we aim to make the process of seeking compensation for a fatal accident or incident as straightforward as it can be.
We have extensive knowledge and experience dealing with fatal accident claims, many of which have arisen in the workplace, as a result of a road traffic incident and/or clinical negligence. For a confidential, no-obligation conversation about your circumstances, get in touch on 0800 808 9740 or contact us online to arrange a call-back.
What Does A Fatal Accident Claim Take Into Account?

Communication was open and I knew what was happening every step of the way.
Christine from Manchester
See more testimonials
Each fatal accident claim is different and the compensation that can be recovered will depend on the individual circumstances in each case. However, when valuing a claim, a solicitor will take into consideration:
the level of pain and suffering that has taken place in between injury and death.
financial losses that have been incurred during this period, such as medical expenses, care costs, prescription charges or travel expenses. Funeral expenses are also included in this part of the claim.
loss of earnings
loss of services and losses for dependency (as part of a dependency claim)
Dependency claims
If the deceased had any dependents, e.g. spouse or children, a dependency claim can be made for those who have been affected financially by the loss of a loved one. This is usually the largest part of a fatal accident claim and helps to ensure that dependants are not any worse off following the death of their loved one.
Usually, the deceased's income and pension (including any future promotions) are included in the claim. It can also cover any loss of childcare or household duties the individual may have undertaken.
Bereavement claims
In addition, the Fatal Accidents Act 1976, entitles spouses or parents to a Statutory sum for Bereavement damages. This is a set sum of £12,980 for a spouse, civil partner or a mother of a child under the age of 18. Separate claims can be made if you have suffered psychological damage having witnessed the accident which killed your loved one.
Inquests
On occasion, the accident which resulted in the death of your relative or loved one may require an inquest to ascertain the cause of death. This does not seek to apportion blame but to determine the medical reasons for why the death occurred.
When you are making a fatal accident claim this will not take into account any criminal punishment for the blameworthy party. Compensation will be paid by the third party's insurance company and any conviction is determined separately under criminal law.
Limitation for fatal accident claims
There is a three-year statute of limitation for making a fatal accident claim. The three year period begins on the date of death. If the deceased was making a personal injury claim before their death, the limitation period begins on the date of their death, allowing their loved ones 3 years more to conclude the claim.
Claiming For A Fatal Accident With First Personal Injury
The legal process involved in making a fatal accident claim can be complex and it is advisable that you have an experienced solicitor handling your case. At First Personal Injury we have dealt with fatal accident claims for many years.
We will do everything within our capability to make the process of making a fatal accident claim as stress-free as possible. We will use our legal proficiency to guide you through the personal injury claim process and will do all that we can to give you reassurance and confidence in getting you the compensation you are entitled to. To learn more, call our today on 0800 808 9740.