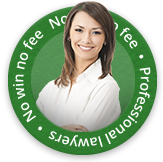 The vast majority of public services provided in the UK are reliable and trustworthy organisations. Unfortunately, there are situations where there has been negligence exhibited by these authorities or workers within it. In some cases, it is possible to make a claim against a public authority if you have suffered an injury or had an accident.
Types Of Compensation Claims Against Public Authorities
Public authorities have to provide a duty of care when they are providing a service to the public. If this is not adhered to then they could be liable for any injuries or accidents.
There are a number of different ways in which you could suffer an injury as a result of a public authority failing to maintain its responsibility to you. Examples of the types of authority are below:

Great service, very professional and polite manners.
Kinga from Newcastle
See more testimonials
Claims against the police e.g. wrongful arrest
Claims against the prison authority e.g. unlawful imprisonment
Claims against the education authority e.g. assault
Claiming against a housing authority
Claiming against the emergency services e.g. suffering an injury
Central government is also counted as a public authority
If you have experienced negligence as a result of one of the above authorities not undertaking its duty of care then you will need to make your compensation claim within 3 years of suffering your accident or injury.
More Advice On Claiming Against A Public Authority
Beginning compensation claims against public authorities can feel like a daunting task for many victims of personal injury. First Personal Injury aims to put you at ease by taking care of all the details while keeping you fully informed at every stage of the process.