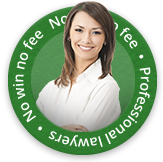 Suffered Injuries To Your Cheek And Want To Claim?
If you have suffered a cheekbone injury through no fault of your own then you may be entitled to make a cheekbone injury compensation claim.
There are a number of different ways in which you could damage your cheekbone, including:
If you have a straight forward non-fractured cheekbone then it is likely you will make a full recovery from your injury
If you have a minor or simple fracture then surgery can be necessary in some cases and there is no or little residual scarring left
Serious fractures can often cause side effects such as numbing in other parts of the face e.g. the lips and there is also a degree of facial disfigurement
The full extent of your injuries will be reflected in your compensation amount.
Facial Injury compensation
A cheekbone injury can also be regarded as a facial injury. If you have experienced scarring then this will also be considered when calculating your final compensation settlement as scarring often causes psychological conditions like emotional distress and anxiety. This will factored in when considering the pain and suffering element of your claim.
Criminal Injuries Compensation
As well as falling and slipping, one of the main reasons for cheekbone injuries is because someone has been involved in a physical assault. If you have been attacked then you could be able to make your claim through the Criminal Injuries Compensation Authority (CICA), an organisation set up to compensation people who have been innocently injured in a violent crime.
In order to be eligible to make your cheekbone injury claim with CICA, you must be a UK resident and you must make your claim within two years of the attack happening. You can deal directly with CICA or you can appoint a personal injury lawyer to deal with the matter on your behalf. Also, if your claim is valued at less than £1000, you will not be able to conduct your claim through this authority. For more information about making a claim through CICA it is advisable to speak to a personal injury lawyer.
Claiming Cheekbone Compensation With First Personal Injury
If you believe you have a cheekbone compensation claim and would like more information and advice about how to begin your injury claim then please get in touch with the team at First Personal Injury lawyers. We can tell you more about starting the claims process and also whether you qualify for no win no fee. Please get in touch on 0800 808 9740.
Personal Injury Claims with First Personal Injury
First Personal Injury has built up a reputation across the United Kingdom for their approach to accident and personal injury claims. Working with members of the public who have had personal injuries, we continually exceed our clients' expectations.
Contact First Personal Injury's accident claims solicitors free today by calling 0800 808 9740 or by completing our online enquiry form.