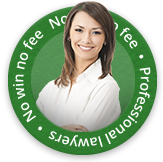 About Lacerations and Scarring
A laceration or cut is a tear in the skin which results from an injury. Lacerations are among the most common injuries and most will require little or no treatment, but some deeper lacerations may damage underlying systems and structures in our bodies such as nerves, tendons, muscles and could even break or fracture bones. In severe cases, lacerations may even result in amputation. The depth of the laceration will determine the treatment required.
Any laceration will leave some scar tissue behind and it is estimated that 23 million adults in the UK have some sort of scar. A scar is an area of tissue that forms in most cases following an injury in which the skin was damaged. The depth and size of a wound or incision will influence the scar's appearance, but also age, heredity, sex and race, will all affect the scarring process.
Scars can also result from scald or burn injuries. Some scarring can become 'puckered' where the soft tissue contracts during the healing process and it possible in such cases that further surgical procedures to release or ease the scarring becomes necessary. In serious cases, skin grafts are used as the most viable option for recovery.
Severe Industrial Dermatitis can also leave residual scarring and 'pock marks' as can one-off or repeated exposures to chemicals, abrasive liquids or materials. This can even happen when there is sustained long-term exposure to heat, radiation or even extremely cold temperatures.
'Jute' carpet burns have been known to leave scarring on knees, elbows, arms and hands after a fall because of the nature of the material coming into contact with soft tissue. Jute can be used or be present in carpets, rugs, sacks, bags and ropes or hessian products.
If you have suffered a laceration and scarring as a result of someone else's negligence, you may be eligible to make a personal injury compensation claim. For more information and advice on how First Personal Injury can help you, complete one of our online personal injury compensation claim forms or contact us on 0800 808 9740.
Risks of Lacerations and Scarring
Common Complications of Lacerations and Scarring
The most common risk of any laceration is infection; signs include swelling, redness surrounding the affected area, discharge coming from the wound and an increase in pain. The risk of infection can be minimised by cleaning the wound thoroughly and keeping it clean and dry. Infections can be treated using antibiotics and/or in some cases a tetanus injection. A tetanus injection is widely administered when saliva gets into the wound in cases such as dog bites.
Abnormal scars are a risk following an infection. Abnormal scars can often restrict movement and be much more sensitive to touch.
Where the scarring is unsightly, this can cause significant anxiety and embarrassment. This can occur when the scarring is prominent or noticeable particularly in relation to facial scarring. The Courts will take these features into account when considering compensation.
If you or anyone you know has sustained a laceration and suffered scarring due to someone else's negligence, you may be entitled to make a compensation claim. To find out if First Personal Injury can help you, contact us on 0800 808 9740.
Treatment of Lacerations and Scarring
What to do after suffering a laceration and sustaining scarring
For minor lacerations, treatment can be administered at home by cleaning the wound and applying a simple dressing. However, for deeper lacerations, it is important to seek medical attention as internal structures and systems may have been damaged. In some cases, x-rays may be taken and surgery may be required. Alternatively a medical professional may be able to treat the injury with adhesive tape or tissue glue. Stitches to the surface of the skin are also a common method as they help stop bleeding, protect the tissues underneath and reduce the likelihood of scarring.
Some scarring cannot be completely prevented, but it is important not to pick the wound during the healing process as this can worsen a scars appearance. Scar treatments include over the counter or prescription creams, ointments and gels, surgical procedures and injections.
If you have been a victim of a laceration and scarring that wasn't your fault, you may be entitled to make a personal injury claim for compensation. Contact us on 0800 808 9740 for more information.