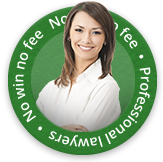 A skull fracture is often a very serious injury which can result in life-changing consequences for sufferers and their families. Sufferers can end up requiring a lengthy recovery time with the possible need for surgery along with a risk of brain damage in some cases.
If your skull injury happened because of the actions of third party then you could be able to make a fractured skull compensation claim if you can prove this
Types Of Skull Fracture
There are lots of different ways in which you can fracture your skull, some are more serious than others. Below are some of the main kinds of skull fractures experienced in accidents:
A Linear fracture is one of the more common kinds of skull fracture. They spread across the full thickness of the skull and often straight in shape. Linear fractures usually occur when there has been a blunt trauma that has carried across the full area of the skull
A comminuted fracture can be a serious injury to have. These injuries are usually caused when there has been a severe blow to the head and the skull has been broken into lots of separate pieces. Complications occur when these pieces of skull go into the brain causing bleeding
Depressed fractures of the skull are diagnosed when the cranial bone has been crushed inwards towards the brain, possibly causing damage to brain tissue
Clivus fractures are those which are most often experienced in a high impact motor vehicle collisions which has caused a direct blow to a small surface area of the skull. Cases of clivus fractures are relatively low because of the difficulties in diagnosing the condition, also the mortality rate is fairly high in these cases
In many cases, it is obvious there has been a serious skull fracture, however, sometimes it is less obvious and people may not know if they have had a skull fracture or not. If you have had a blow to the head, for whatever reason, and you are suffering from prolonged confusion; headaches; dilated pupils and limited consciousness, then please seek medical advice straightaway.
Causes Of Skull Fracture
There is an inexhaustible list of ways in which you can fracture your skull, below are some of the most common reasons why you may need to start a fractured skull compensation claim:
You have had a head on collision in a car accident
If you have suffered a violent assault where there has been a severe blow to the head
Falling and slipping accidents can also precipitate a skull fracture, the most serious of injuries are those which are received through falling from a height
Fractured Skull At Work
If your fractured skull happened while you were at work then you could be able to make a work place compensation claim. Employers are duty bound to ensure you are safe while you are at work. This includes the provision of necessary training, Personal Protective clothing and Equipment (PPE) and undertaking the correct risk assessments. If an employer has failed to do one or more of these and it has caused you to suffer a fractured skull injury then you could have a valid compensation claim.
Criminal Injury Compensation For A Fractured Skull
Fractured skull injuries can sometimes arise if there has been a violent assault on an individual. If you have been physically attacked, it is often possible to conduct your claim through the Criminal Injuries Authority. A qualified personal injury lawyer will be able to help and advise you on making a claim through CICA (Criminal Injuries Compensation Authority).
Fractured Skull Claim Advice
If you are unsure about the amount of compensation you are likely to receive for your claim, then your personal injury lawyer should be able to give you a general indication when they know more about your individual case. Broadly speaking, the more severe the impact your injuries have had an on your ability to enjoy your life as you did and be able to work, the more compensation you are likely to receive. The amount of compensation you will receive is also dependent upon whether or not you have had to pay for any medical expense in relation to your injury.
Making A Fractured Skull Claim
If you believe you could have a fractured skull compensation claim then please get in touch with our no win no fee solicitors at First Personal Injury. We are highly experienced in dealing with a range of different compensation claims, whether you have suffered an injury at work, in a car accident or in a public place, we can give you advice on the validity of your claim. Please get in touch with our team on 0800 808 9740 or complete an online claim form on our site.