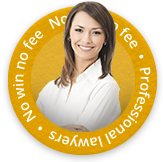 Tendonitis is a type of repetitive strain injury (RSI). It is characterised by inflammation of the tendons, the tissues that attach muscle to the bone.
If you have suffered from tendonitis after carrying out tasks involving repetitive movement at work, you may be entitled to make a claim for compensation.
Our industrial disease solicitors are on-hand to help you. Call our team on 0800 808 9740 to discuss your potential claim in confidence.
Causes of tendonitis
Working conditions
In 2017-18, 156,000 people suffered from a musculoskeletal disorder such as tendonitis as a result of their working conditions.
Tendonitis is caused by repetitive movement of the fingers, hands, arms or wrists. It can sometimes develop as a result of an individual's working conditions.
The condition is common amongst those whose jobs involve repetitive manual tasks that cause strain on the tendons including:
Carpenters
Cleaners
Secretaries
Factory workers who operate vibrating machinery or heavy equipment
Roofers
Supermarket workers
When work activities involve regular, repetitive and forceful hand and arm movements, employers should ensure that their staff are given regular breaks. Alternatively, they should put a rotation system in place to limit the amount of activity undertaken by a single person during a shift.
If your employer has not implemented these measures, they have been negligent in their duties. As a result, there may be long-term consequences for you and your colleagues. If you have developed tendonitis as a result, you may be able to claim compensation.
Tendonitis following a car accident
Although less common, in some cases, tendonitis is caused by a sudden injury, following an accident. If your injury was caused by someone else's negligence in, for instance, a car accident or fall, you are legally entitled to compensation.
Symptoms of tendonitis
The main symptoms of tendonitis are pain and inflammation in the tendon, which gets worse when you move. It might feel like the tendon is grating or crackling as it moves or there might be a lump along the tendon.
Treatment
If your tendonitis symptoms don't improve within a few weeks or you're in a lot of pain, you should visit your GP. They may be able to prescribe strong pain killers or a gel or cream to relieve the swelling in your tendon.
If your tendonitis lasts for a long time or is severe, you may be offered steroid injections or physiotherapy. As part of a successful tendonitis claim, we can help you recover the cost of private physiotherapy sessions if required. In the most serious of cases, surgery may be necessary to remove the damaged tissue or repair a ruptured tendon.
Making a tendonitis injury claim
If your tendonitis has developed following an accident or as a result of your working conditions, the lawyers at First Personal Injury can help you claim compensation.
Not only will you be able to claim for your tendonitis, but if you have been unable to work because of your injury, we can help you recover your loss of earnings. As mentioned above, we may also be able to help you access private treatment or physiotherapy to ensure you make the best possible recovery.
To speak to our personal injury lawyers about your potential claim please call 0800 808 9740. Alternatively, or contact us online for a free, no-obligation conversation.