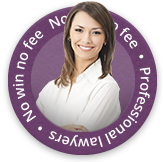 A 42-year-old man suffered a serious accident at work when he was hit by a forklift truck. The worker had passed on some equipment to a colleague and upon turning around he was struck by the vehicle which broke his leg in three places.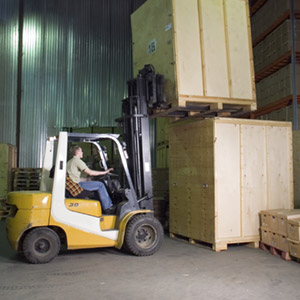 Following the accident, the Health and Safety Executive launched an investigation that revealed the FLT was carrying a heavy load at the time. It concluded that there should have been a safer alternative for passing goods around the company. It was ultimately forced to pay a fine for its health and safety failings which resulted in the man's leg injury.
Worker's Injuries
The accident happened in 2012 and the man stayed in hospital for six days where he had metal pins inserted into his leg.
The HSE said FLTs are responsible for a quarter of injuries in transport companies. The safety organisation added that a separate walkway should have been installed or that there should have been another way of moving goods around the factory rather than passing things from person to person. For example, spraying paint on the floor to outline where there is a walkway and where there is not. Pallet trucks are now being used by the firm which are much slower machines.
Accidents In The Workplace
If you have suffered an accident at work and your employer was to blame then you may be able to make a workplace compensation claim. In all personal injury cases, you must be able to demonstrate third-party blame for your claim to be successful. The incident must also have occurred in the last three years as strict time limits do apply in most cases.
Making A Claim With First Personal Injury
It is advisable to speak to a personal injury lawyer as soon as you can to establish whether or not you have a valid workplace claim. Please call First Personal Injury lawyers on our national accident helpline number of complete one of our online claim forms available on this website.