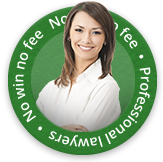 Accidents at work are all too frequent and workplaces can be the scene of many injuries. These can include construction site accidents, machinery accidents, serious falls or injuries as a result of work transport. If you've had an injury in the workplace, you may be able to make an accident claim for compensation.
Accidents At Work Claims Types
Here at First Personal Injury, we deal with a wide range of accident at work claims, some of which are listed below. If you have been injured in an incident not listed, please do not hesitate to contact us anyway, as we will be able to offer help and advice regarding your claim for compensation.
---
Accidents at Work Can Change Everything
An accident at work can change everything. You may not be able to work or function normally after such an accident. Alternatively, you may find yourself in financial trouble as a result of a work-related accident. Suddenly the future can look uncertain. That's where our accident at work claims injury lawyers can help. Our team can help you get your life back on track – fast.
---
Claiming Accident at Work Compensation
Employers have a responsibility to protect their employees, contractors and visitors from work-related accidents and injuries. They must provide their employees with the necessary tools, machinery and safety wear to carry out the job at hand and they must maintain it in a safe condition. They must also ensure the workplace is always safe and tidy to reduce the risk of a work-related accident.
---
Following Accidents Or Injuries In The Workplace, You May Be Able To Make A Claim
Making a work-related claim can be a difficult process, with many employees reluctant to bring a claim against their employer. However, if you have suffered a serious injury that is affecting your day-to-day life, a compensation claim should be pursued. You may have to take time off work, pay for medical care or, in serious cases, even modify your home.
Much of your claim will depend on what happens immediately following an accident at work.
---
Steps You Should Take Following an Injury at Work
Report the Accident
When you suffer an accident at work (either on the premises or during working hours), you should notify your health and safety representative. If you're not sure who this is, speak to your manager or supervisor. All employers are legally required to have an accident book in order to record any incidents that take place on the premises; make sure your accident is recorded.
Think About the Cause of the Accident
In order to make a successful accident at work claim, your legal team will need to establish that your employer was at fault for your injuries. If for example, you slipped or tripped on a wet floor that wasn't clearly signposted or marked, this could be regarded as negligence on the behalf of your employer, giving you grounds for a claim.
Take Photos
If your accident at work was caused by a particular hazard or faulty equipment, you should try and take photographs of the cause, where possible. If you can provide photographic evidence, this is bound to help with your injury claim.
Don't Discuss Fault
Following the accident, it's important not to discuss fault at all as you don't want to say anything that may prejudice your claim. Do not feel pressurised into saying that it was actually your fault (when it clearly wasn't) as this can potentially affect the success of accident at work claims.
Seek Medical Attention
After an accident, you should seek medical attention as soon as possible. Your employer should have a first-aider on the premises but you should also go to hospital or to see your GP where necessary.
Contact a specialist solicitor
At First Personal Injury, we have helped people following an accident at work for nearly 25 years. Contact us today for a no-obligation assessment of your circumstances to find out if you might be able to claim. Call us on 0800 808 9740 or fill out our online form and we'll call you back at a more convenient time.
---