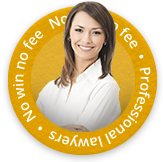 When you are at work, your employer is has a legal duty to protect you from harm and keep you safe. If, however, they have failed in this duty and you have sustained a back injury at work, you might be entitled to claim compensation.
The lawyers at First Personal Injury have dealt with back injury claims for many years and are perfectly placed to help you. For more information about back injury compensation, get in touch with our experts on 0800 808 9740.
Causes of back injuries at work
Unfortunately, in the UK, back injuries are consistently the most commonly recorded injury to happen in the workplace. The causes of back injury at work can range from anything such as lifting heavy objects to not having sufficient back support whilst sitting at a desk. Back pain is more common in tasks that involve things such as:
Lifting heavy or awkwardly-shaped objects
Repetitive tasks, such as packing boxes or cleaning the floor
Driving for a long distance or over uneven ground
Bending, crouching or slouching
Lengthy periods sat or standing in one position
Movements such as reaching or twisting
Working when physically fatigued
How much compensation for back injury at work?
| | |
| --- | --- |
| Type of back injury at work | Potential compensation |
| Severe spinal cord and nerve root damage where a patient has experienced extreme pain, disability and some degree of incomplete paralysis. Other side effects may include dysfunction of the bowel or bladder. | £65,000 – £115,000 |
| Cases which are not considered as serious as the above, yet have certain features which make them not applicable to lower brackets. Where there has been nerve root damage, loss of sensation, lack of mobility and reduced function of the bowel and bladder. | £53,000 – £63,000 |
| Disc lesions or fractured discs leading to severe pain and lack of mobility. In some cases, this might also lead to psychological damage and personality changes. | £27,700 – £49,800 |
| Moderate back injury resulting from compression or crushing injuries with the possibility of osteoarthritis. | £19,850 – £27,700 |
| A moderate back injury such as ligament and muscle damage, including prolapsed discs or soft tissue injuries that require surgery or spinal fusion. | £8,900 – £19,850 |
| Minor back injuries involving a strain, muscle injury or prolapsed disc with pain lasting between two and five years, that do not require surgery. | £5,600 – £8,900 |
| Back injuries where there is a probability of a full recovery without the need for surgery within two days of sustaining the injury. | £1,500 – £5,600 |
| Minor back injuries with a short recovery period | £1,500 |

Great service, very professional and polite manners.
Kinga from Newcastle
See more testimonials
What should I do if I have a back injury at work?
If you have ongoing back pain or a diagnosed back injury caused by your occupation, you could be entitled to claim compensation. If your back injury was caused by one of the above examples, or something similar, you may be able to claim compensation from the business or individual "legally responsible" or "legally at fault".
The amount you will be able to claim will depend on the severity of your injury. For instance, if you have a minor back injury such as a muscle strain where symptoms of pain last between 6 weeks and 18 months, you will receive less than someone who has a major back injury such as spinal cord injury or paralysis.
No matter what caused your back injury or how severe it is, if you believe your back pain was caused in the workplace, contact First Personal Injury to find out how to begin legal proceedings. It is vital that you choose a solicitor who has expertise in this area of personal injury claims. At First Personal Injury, our solicitors have years of experience securing compensation in workplace back injury cases.
To speak to one of our solicitors about claiming a no win, no fee basis against your employer or an individual, call us on our helpline 0800 808 9740. Otherwise, fill out our online injury claim form and one of our advisors will be in contact with you shortly.
Have you had an accident? You could be entitled to compensation
If you've had an accident that wasn't your fault, you could be entitled to compensation. Our expert solicitors are waiting to hear from you to assess the validity of your claim.
Contact First Personal Injury to discuss your potential accident claim today on 0800 808 9740 or, alternatively, fill out our online form.