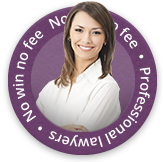 A businessman who has been paralysed as the result of a skiing accident has launched a High Court action for millions of pounds in accident claims compensation.
The man is 46 and lives in Devon. He was injured whilst on a skiing trip to the French Alps in February 2004. The accident occurred when he was skiing off-piste and crashed into a tree. He is now a tetraplegic. He is suing the ski company who are based in Cambridgeshire alleging a breach of duty on their part for allowing the instructor to take him on the run. The man claims that he only had limited experience and should not have been taken on the run.
The case is expected to last 6 days.
Personal Injury Claims
If you've had a personal injury you may be entitled to compensation. First Personal Injury solicitors will help assist your prospective claim and help further win your compensation if you're entitled to it.
Contact First Personal injury today by ringing the number above alternatively by filling out the online claims form.
You could be entitled to an accident claim
You may be entitled to compensation for an range of compensation claims under accident claims. Our expert injury solicitors will help assess your potential claim going forwards and provide you with proficient advice.
Contact First Personal Injury to discuss your potential compensation claim today by ringing 0800 808 9740 or by filling out the online claims form.