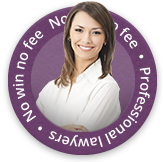 Accident claims relating to winter sports are relatively common because of the dangerous nature of activities like skiing and snowboarding.
Recently, reports revealed that a woman who was paralysed after an accident on a skiing holiday in 2007 has attempted to make an accident compensation claim. The woman, who was a personal trainer and is a Mother of two, was involved in the accident whilst driving a snowmobile.
The woman was driving a high-performance snowmobile when she lost control and sustained serious spinal injuries. She is suing her holiday firm claiming that she was given inadequate instruction on the snowmobile.
She is now waiting for the results of her hearing

I was a passenger in a car involved in a road traffic accident and suffered serious injuries to my right shoulder, my elbow and scarring to my forehead. I was unable to work for a long time. First Personal Injury dealt with my case from the outset. I never expected that I would receive £21,191.00 of compensation for my injuries and other losses I had as a result of the accident. I am delighted with the outcome of my claim and would definitely recommend First Personal Injury to anyone who wants to make an accident claim.
Natasha from Manchester
See more testimonials
Experienced An Accident Involving Winter Sports?
If you have suffered an accident or injury after participating in any kind of winter sport you may be able to make a claim for compensation. You can contact our team of personal injury lawyers to discuss your potential case in confidence.
You could be entitled to an accident claim
You may be entitled to compensation for another type of personal injury. Our expert injury solicitors will help assess your potential claim going forwards and provide you with proficient advice.
Contact First Personal Injury to discuss your potential compensation claim today by ringing 0800 808 9740 or by filling out our online claims form.