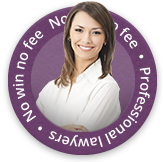 An ex-rugby player is trying to make a rugby injury compensation claim against a referee after he was injured during a rugby match.
Broken Neck and Dislocated Spine Sustained
The Durham University student was playing in a rugby match when the scrum collapsed and he was injured. He alleges that the referee did not manage the scrum properly. The man sustained a broken neck and a dislocated spine.
Treated In Spinal Unit
He was treated in a spinal unit for 6 months but will rely on a wheelchair for the rest of his life.

Injured Whilst Involved In Sports?
If you have been involved in sports and suffered as a result of an accident or injury whilst participating in your sporting event, you may be able to make a claim for compensation following the incident. Contact our team of highly experienced personal injury lawyers to find out about how we can help you make a claim for compensation following a sports injury.
You can either call us on the number above or you can complete our initial online injury form and we will be able to advise more once we have taken some initial details in confidence.