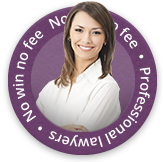 35% of serious injuries in the workplace are caused by slipping or tripping. This can be especially dangerous where employees are working with heavy and dangerous machinery. Accidents can be caused by unforeseen dangers but reasonable steps must be taken by the employer to ensure that potential hazards have been thoroughly assessed.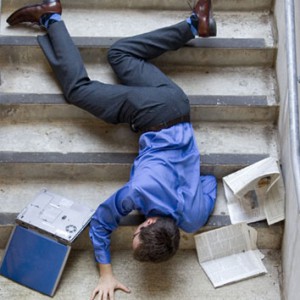 Taking Steps To Avoid Work-related Accidents
Reasonable steps must be taken to avoid spillages. Appropriate protective footwear must be worn at all times. The workplace must be carefully designed to minimise potential hazards. The flooring must be suitable for the type of work to be carried out. Safety training must be carried out and must be effective.
Employers Responsibilities
An employer has the responsibility to carry out risk assessments. A risk assessment is a form of investigation carried out to identify whether there are particular hazards which may be associated with an act or operation. Having identified the risk the employer must explain what measures will be taken to minimise the risk. They must examine walkways and exits to check that they are clear. The must ensure that nothing heavy is stored high up where it may fall. If they have failed to fulfil their responsibility in this area and an accident occurs they will be liable.
Had An Accident Or Injury At Work?
If you have suffered an accident in a factory or other workplace setting you may be able to claim compensation proved that it can be proved that your employer was negligent and did not follow correct hazard assessment procedures. If this is the case you should seek the advice of a personal injury lawyer.