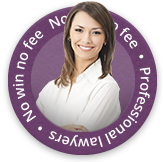 If you have suffered an eye injury as a result of an accident that wasn't your fault you may be able to make a claim for personal injury compensation.
Call our specialist solicitors today on 0800 808 9740 or contact us online for a free no-obligation conversation about your injury. 
What Type Of Eye Injuries Are There?
An injury to the eye can be caused by the area being hit and injured by an object, but can also include burns, cuts, scratches and irritation from liquids or smoke.
What Are The Common Causes Of Eye Injuries?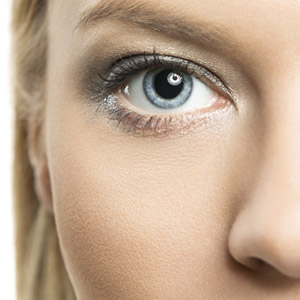 Small objects travelling at a high speed are one of the most likely ways of suffering a serious eye injury. Examples of these objects include glass or other materials propelled at the eye during a road traffic accident.
Eye injuries can also occur following accidents in the workplace. In order to prevent them, it's vital that protective goggles are worn in any work situations which could involve a risk of eye injury.
If you work in conditions which could lead to an eye injury you, and those employees around you, should always be trained on how to protect your eyes at work. If you suffered an eye injury due to not being trained on how to protect your eyes in potentially hazardous workplace situations you could be eligible to make an accident at work claim.
What Should I Do If I Have Suffered An Eye Injury?
If you have suffered an eye injury following an accident that wasn't your fault, it's vital that you contact a personal injury solicitor with experience in this area. They will assess the potential of success for your claim and provide an estimate of the potential compensation available to you.
This area of the law can potentially be extremely complicated so it's vital that the legal team representing you is experienced in all the intricacies of the law.
How Much Compensation Can I Expect To Receive?
The compensation you can claim for an eye injury will be broken down into the following:
Pain and suffering
Financial losses
Pain And Suffering
The amount of compensation awarded for pain and suffering depends on the exact nature of your eye problem, how much pain it causes you, how long the symptoms last and how it affects your ability to enjoy your life.
You solicitor will investigate previous case law similar to your accident to make an assessment of how much compensation could potentially be awarded.
Financial Losses Caused By An Eye Injury
The financial losses suffered will be unique to you. They can include:
lost income (both past and future)
medical expenses,
travel expenses
rehabilitation expenses
The Potential Levels Of Compensation For An Eye Injury
Below is a guide to the potential levels of personal injury compensation (pain and suffering) awarded for an eye injury.
| | |
| --- | --- |
| Type of eye injury | Potential compensation |
| Minor eye injury with symptoms that last for a few weeks |  £1,760 – £3,150 |
| Minor injury causing initial pain and temporary vision problems | £3,150 – £6,960 |
| Permanent vision problems in one eye but not complete loss of vision (depending on severity) | £7,270 – £31,320 |
| Blindness in one eye | up to £39,270 – £43,710 |
| Blindness in both eyes | in the region of £214,210 |
Personal Injury Claims with First Personal Injury
First Personal Injury has built up a reputation across the United Kingdom for their approach to personal injury claims. Working with members of the public who have had personal injuries, First Personal Injury exceeds customer expectations.
Contacting First Personal Injury is free by calling 0800 808 9740 alternatively by filling out the online claims form.