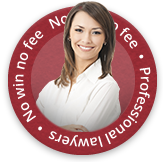 Accident and Emergency (A&E) provides an essential service for people in critical and life-threatening situations. In this day and age, these departments are busier than they've ever been. There were over twenty-three million visits to A&E in 2017-18 alone.
You may have the right to claim for compensation if you experienced medical or clinical negligence after being admitted to A&E in England or Wales.
Call our team of expert solicitors on 0800 808 9740 today or get in touch online via our website.
Types of A&E negligence
A&E is one of the most demanding NHS departments in which medical professionals can work. It is the busiest department and many patients experience an excess of 12 hours in A&E according to a recent press release by the British Medical Association (BMA). While the vast majority of people are treated very effectively, this high-pressure environment is arguably more prone to mistakes.
Some common examples of negligence include scenarios where medical staff have:
Failed to examine patients thoroughly
Misinterpreted test results (e.g. x-rays, scans and blood tests)
Failed to take a proper patient history
Failed to diagnose an illness or underlying medical condition
Administered the wrong medication or treatment
Sent patients home incorrectly (when they should have been admitted for further treatment)
Making a claim
Medical experts who are employed to work in A&E departments have to undergo specialist training to work within such a high-pressure environment. You could be entitled to make a claim if you are harmed as a result of any medical professional or another member of staff failing to meet the standard expected of them.
A&E negligence can have long-term consequences on the life of an individual. The financial aspect of an illness or injury can be alleviated significantly through a compensation package.
Ultimately your claim will compensate you for the injury or illness you have encountered as a result of A&E negligence. Moreover, it can help you to cover further costs such as medical treatment, care/therapy and loss or earnings.
We recommend contacting a specialist lawyer if you believe that you have been impacted by A&E negligence.
In the vast majority of cases, you must make a claim within three years for it to be valid. It is therefore advisable to commence your claim without delay.
Compensation on a no win, no fee basis
At First Personal Injury our solicitors will walk you through the legal process step-by-step to ensure that your claim is easy and successful. You can have the reassurance of taking no financial risk because our experts work on a no win, no fee arrangement.
Call our specialist team on 0800 808 9740 for a free initial discussion or contact us online via our website.