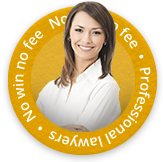 Had a work-related injury or accident? Here's how we can help you
Work-related injuries and accidents are all too frequent. Workplaces can be the scene of many accidents including construction site accidents, machinery accidents, serious falls and transport accidents. If you've had a work-related accident, we can help.
Work-related Injury Types
We deal with a wide range of accidents and injury claims, many of which relate to incidents which have occurred in the workplace. Some of them are listed below:
Contact our injury claim team today if you have suffered as a result of any work-related injuries, in confidence, on the telephone number above. Alternatively, complete our online form.
---
Making A Claim For Work-related Injuries
We will take you through the personal injury claims process and advise you with regards to whether we can help you in making your claim for compensation following your work-related injuries.  Don't forget,  we also deal with a wide range of other types of accident claims including those for road traffic accidents, clinical and medical negligence, slips, trips and fall claims and many other types of personal injury compensation claims.
Whatever type of accident or injury you've experienced, you will find our team of highly experienced personal injury lawyers will treat your potential claim in the highest of confidence.
Have you had an accident? You could be entitled to compensation
If you've had an accident that wasn't your fault, you could be entitled to compensation. Our expert solicitors are waiting to hear from you to assess the validity of your claim.
Contact First Personal Injury to discuss your potential accident claim today on 0800 808 9740 or, alternatively, fill out our online form.
---