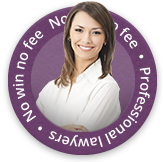 Injuries are pretty common in football and can happen to both amateurs and professionals. Usually, these injuries cannot be attributed to someone else and a claim will not be valid.
However, there are some cases whereby injuries have resulted from careless, dangerous behaviour or due to negligence. You may have the right to claim compensation if you believe that you have been injured whilst playing football and someone was at fault.
At First Personal Injury we have an expert team who can offer assistance on the process of claiming personal injury compensation. Give us a ring on 0800 808 9740 for a free no-obligation discussion, or contact us via the website.
Types of football injury claims
There are a wide variety of scenarios that may lead to a football injury claim, including:
Negligent refereeing
Violence from other players
Glass or chemicals on the pitch causing cuts or burns
A badly maintained pitch resulting in a player slipping or tripping
Inadequate warm-up or match preparation
Dangerous tackles
Common football injuries
The causes of injury listed above may result in a range of injuries. Bruising, muscle strains and sprains are generally considered minor injuries, but occasionally a football injury will be more serious:
Dislocations
Torn ligaments
Facial injuries (e.g. a broken nose or eye injury)
Broken legs or arms
Making a football injury claim
You are legally entitled to make a claim if you have suffered a personal injury that wasn't your fault. To get advice on how to make a claim we recommend that you contact a specialist lawyer. It is important that you only have three years from the date of your injury in which to make a claim.
Gathering evidence
It is crucial to gather evidence in order to support your football injury claim. This would generally be witness evidence, photographs of your injuries and/or photographs of poorly maintained facilities or pitch (if this caused your injury).
Witness statements are especially useful in cases where a dangerous or illegal tackle has taken place. It is helpful to take any notes of fellow players, spectators or match officials who may have witnessed the incident. Video footage of the game could also count as a valuable contribution to your case.
How much can compensation can I expect?
All cases are unique and your solicitor will take several factors into account when evaluating your case. The severity of your injury and the extent to which it has interfered with your life will be two of the primary considerations.
Very severe football injuries could have a devastating impact on an individual's lifestyle. A person who sustains a serious dislocation or head injury would potentially have a very strong case if they play football professionally and their injury has meant that they can no longer pursue a successful career. Loss of earnings for both the past and future can be taken into account as part of a claim.
You can still claim for loss of earnings even if you only play football at an amateur level. This will apply if your injury has left you unable to work or your capacity to work has been compromised in some way. You might be required to take time off work in order to attend medical appointments or physiotherapy sessions. This can also be accounted for.
Daily activities could become a challenge, for example, dressing, driving, shopping and carrying out household tasks.  The extent to which your injury has impacted your life in a general sense will be considered by your solicitor.
As well as loss of earnings, our solicitors will also aim to reap compensation for any further expenses you may have accumulated due to your injury. This could include prescription/physiotherapy costs and travel expenses to and from medical appointments. Keep hold of any receipts as evidence for your solicitor.
Claim football injury compensation today with First Personal Injury
Our team of expert solicitors are on hand to help you pursue your football injury claim. We usually work on a 'no win no fee' basis which eradicates the financial risk for you. Call us on 0800 808 9740 for a free no-obligation chat, or get in touch online.