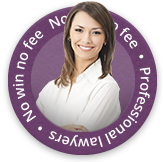 Horse riding is an enjoyable hobby for many adults and children in the UK and there are lots of different hobbies relating to it, e.g. hacks, organised rides on the roads, riding in the country and show jumping events.
With horse riding comes a set of risks that most experienced horse riders will know about. Horses are large and powerful creatures and a fall from one can cause particularly devastating injuries. Many horse riders who have been riding for years are already likely to have sustained a number of injuries.
In many cases, a horse riding injury is sustained due to a pure accident which cannot be apportioned to another party. However, there are some instances where a person has been injured while horse riding through no fault of their own. In these cases, it can often be possible to make a personal injury claim.
Horse Riding Accidents On The Road

I thank you for all your help. We really fell on our feet finding your firm and rest assured I will be fully recommending you to all my friends.
Anonymous from Manchester
See more testimonials
Falling off a horse is one of the most common kinds of horse riding accidents. Riding your horse on the roads is another risk of having an accident. However, many riders need to do this in order to gain access to bridle paths and country roads. Drivers have a responsibility to look out for horse riders and be mindful of the different needs riders have on the roads. For example, drivers are not permitted to beep their horns near a horse as it could cause them to jump and throw a rider off or cause a disruption in the road.
Another consideration is that horse riders do not approach a right-hand turning by moving into the middle of the road, instead, they begin turning right after signalling when they are at the junction they wish to turn into. All drivers should be aware of these kinds of different requirements from horse riders so that accidents can be prevented as much as possible.
Common Horse Riding Injuries
Horses can reach speeds of around 30 – 40 mph. A fall from a horse at this speed can cause serious and life-long injuries, some can even be fatal. The most common kinds of injuries that claimants suffer are:
Horse Riding Accidents Common Causes
Many of the above injuries are caused by some common kinds of accidents which are:
Road accidents involving a horse rider and another vehicle
If there has been an organised hack or ride and the management of it has been poor. e.g. failure to lead effectively by the manager or failure to signal properly to other road users could cause an accident
Poor road or path surfaces could cause a horse to stumble and a rider to fall off
If defective equipment has been used e.g. reins, saddle or riding hat
Horse riders who have been given a horse to ride that has an unstable temperament
Horses can sometimes fall on top of riders or passengers of a car if there has been a road collision and this can often cause severe crushing injuries and/or fatalities
Horses are also capable of kicking, biting and behaving in an unpredictable manner, all of which could cause you an injury if you are riding
How Can I Prevent A Horse Riding Injury?
There are certain steps horse riders can take to limit the potential of an accident. Wearing hi-visibility clothing makes you stand out on the roads more to drivers; checking the girth before you head out on a ride to ensure it does not slip and cause you to fall off; wearing well-fitted boots and a helmet will protect different parts of your body in the event of a fall. Also, if you are learning to horse ride then you must be trained by a qualified instructor.
Making a claim for horse riding accident compensation
If you have been injured in a horse accident, you may be entitled to claim compensation. It is advisable to speak directly with a personal injury lawyer to find out whether you have a valid horse injury claim. The experts at First Personal Injury are ready to help you. Call our team on 0800 808 9740 or contact us online.