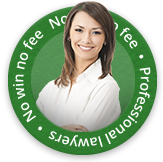 As the cold weather sweeps the country and we are forecast to have yet another very cold weekend, the elderly sometimes feel very vulnerable when doing their shopping as supermarket entrances can become extremely icy.
Supermarkets have a duty to take reasonable care for the safety of the customers while they are on the premises. This could extend to gritting their car parks in icy weather conditions if there is a risk of slipping or skidding.It should also apply to the areas around supermarket entrances.
If you have been injured in a fall outside a supermarket you could be entitled to make a claim for compensation and should talk to an experienced personal injury lawyer.
Personal Injury Compensation Claim
First Personal Injury has helped members of the public across the UK secure personal injury compensation claim. If you think you or someone you may know is entitled to compensation, give First Personal Injury a call to discuss your or their potential personal injury compensation claim today.
Accident Claims with First Personal Injury
If you've had an accident that wasn't your fault, you may be entitled to accident and injury claims compensation. Our expert personal injury lawyers help people across England and Wales to win the compensation they deserve.
Contact First Personal Injury today by calling 0800 808 9740 to discuss your potential claim. Alternatively, request a callback at a time that suits you by filling out the online enquiry form.