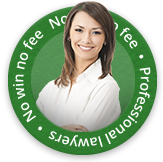 A common long-term side effect of a fracture is osteoarthritis or, more specifically, post-traumatic arthritis. If you have suffered from symptoms of arthritis following an accident or injury, you may be able to make a claim for compensation.
The experienced solicitors at First Personal Injury are ready to help you. Call our team today on 0800 808 9740 or contact us online.
What is arthritis?
Arthritis is a chronic condition that affects the joints, attacking cartilage and causing pain and stiffness. While it can occur at any age, arthritis is more common in adults who are in their mid-40s or older. Women and people with a family history of the condition are more susceptible to developing the condition.
The two most common types of arthritis are osteoarthritis (a degenerative joint condition) and rheumatoid arthritis (an autoimmune condition).
The joints most commonly affected by arthritis include those in the hands, knees, hips, wrist and spine. The symptoms of arthritis vary from person to person and will depend upon the type of arthritis they have, however, they include:
Joint pain, tenderness and stiffness
Inflammation in and around the joints
Restricted movement of the joints
Warm, red skin over the affected joint
Post-traumatic arthritis (PTA)
Post-traumatic arthritis is a type of osteoarthritis where the condition is triggered by a traumatic joint injury or fracture. Injuries to the joints can occur as a result of any kind of accident but are most commonly caused by:
If you have suffered an injury near to a joint, you may experience some of the symptoms above. If so, you should visit your GP as soon as possible about your concerns.
It can be a number of years before symptoms of post-traumatic arthritis develop. However, in some cases, early signs of the disease can be picked up during early examinations of the initial injury.
The effects of post-traumatic arthritis
Post-traumatic arthritis can cause significant pain and discomfort and can affect all areas of a person's life. Sometimes, suffering individuals are unable to work in the same capacity as they did prior to their accident or injury. In the most serious of cases, individuals may be unable to work at all.
Because of this, in personal injury claims involving post-traumatic arthritis, claimants can often claim for loss of earnings or future loss of earnings.
The long-term consequences of arthritis can be serious and long-lasting. In some cases, joint fusion surgery or joint replacement is required.
Claiming post-traumatic arthritis compensation
If you have suffered a fracture in an accident, you may be entitled compensation. Not only does making a claim compensate you for your injury, pain and suffering, but it can help to alleviate any financial concerns you may have following your injury. This is especially useful if you have left unable to work as a result of arthritis or have been left at risk of developing the condition in the future.
There is a strict 3-year time limit for making a personal injury claim, so you should seek advice as soon as possible. Call our specialist lawyers at First Personal Injury today on 0800 808 9740 or get in touch online to request a call-back to discuss your potential claim.