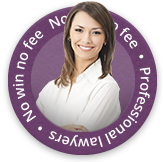 The cold weather and the onset of new Storm Rachel has brought to light the severe lack of medical staff on hand at the country's accident and emergency units and other emergency services.
More people have been admitting themselves to A and E than ever over recent weeks. In an interview with Radio 4's Today programme, a leading doctor, Dr Peter Carter, said that there is a significant number of A and E departments that are 'woefully short of the requisite number of nursing staff they need. He added that several thousands nurses need to be drafted in across the country in order that the crisis ends.
Government targets have also not been met and recent reports point to a dip in the amount of patients being seen within the standard time of four hours following admittance. This has stooped to 89.8 %, falling way below the 95 % target.
Weather Has Contributed To Crisis
The weather has meant there has been a spike in admissions and elderly people in particular are being urged to stay in the warm and ensure that they have on hand any required medication.
Although there has been a clear strain in Accident and Emergency units, there has also been a surge of patients waiting to be discharged. Dame Barbara Hakin, NHS England's national director of commissioning operations, said that the vast majority of patients in England are being seen within four hours and that performance has improved in the last week. She said: "Although we have seen a slight easing in the number of attendances and emergency admissions to A&E, the NHS continues to face unprecedented pressures on its frontline services – particularly A&E, NHS111 and ambulance services.
Pressure Mounting For Other Frontline Services
Paramedics are also facing a knock crisis. In an interview with the Guardian, paramedic, Ian Whittern who works for South Western ambulance service, said that he has taken patients to hospitals where there have been no beds available on arrival and he had also seen almost every work day overrunning from the usual 12 hour shift. He said: "The pressure is growing. There aren't enough paramedics and as the NHS becomes more broken up, more fragmented, we are left to pick up the pieces. When there's nobody else to turn to, we get the call even if we're not the people who should be dealing with an incident."
Compensation Accident Claims
If you or someone you know has been in an accident that wasn't their fault they may be entitled to accident compensation. Our solicitors are here to help with your potential accident or injury compensation claims.
Contact First Personal Injury on 0800 808 9740 or complete our online enquiry form today.